Automobile and car dealerships, invest a great deal of thought in their appearance of the showrooms. As a car showroom or dealership owner you want to make sure you are grabbing attention of the customer, getting people through the showroom doors and ultimately the customer is behind the wheels of the new car. Signage is imperative in order to attract new potential customers. The car showroom signs help make an excellent first impression on customers. Signs that make an impact day and night are our speciality.
Joseph Advertisers, the largest signage manufacturing company in Middle East and Africa, and with our extensive experience in this industry, we are the leaders for bespoke quality of signages for Automobile showrooms and car dealership in this region. We specialize in high quality signages made out as per the design designed by the professional Signage / Brand Consultants. Joseph Advertisers work closely with the designer from the initial steps of conceptualization and design. We help them to understand the right materials to use and the practicably of manufacturing the signage elements. Thereafter, during the design process, for the designers to understand Joseph Advertisers arranges sectional mock ups and finishes for the various signage elements for a typical filling station. As Joseph Group have inhouse facility to do polyester powder coated, wet coating, Kynar coating and chrome coating facility, where our quality of finishes is well controlled, monitored and deliveries are always ensured to be on schedule. Joseph Advertisers has skilled teams of experts in engineering, manufacturing to professional installation team.
Joseph Advertisers, has executed various types of signages and panelling works required at a typical automobile showroom,
• External Illuminated 3D letters
• ACM Cladding / panelling
• Totem / Pylon
• Direction / Wayfinding signs
• 3D vacuum moulded, illuminated Chrome coated car brand logos and letters
• LED / LCD Digital screens
• Graphics/Banners/Stickers
• Vehicle Branding
• Light Pole Mounted Flags
• Pole banners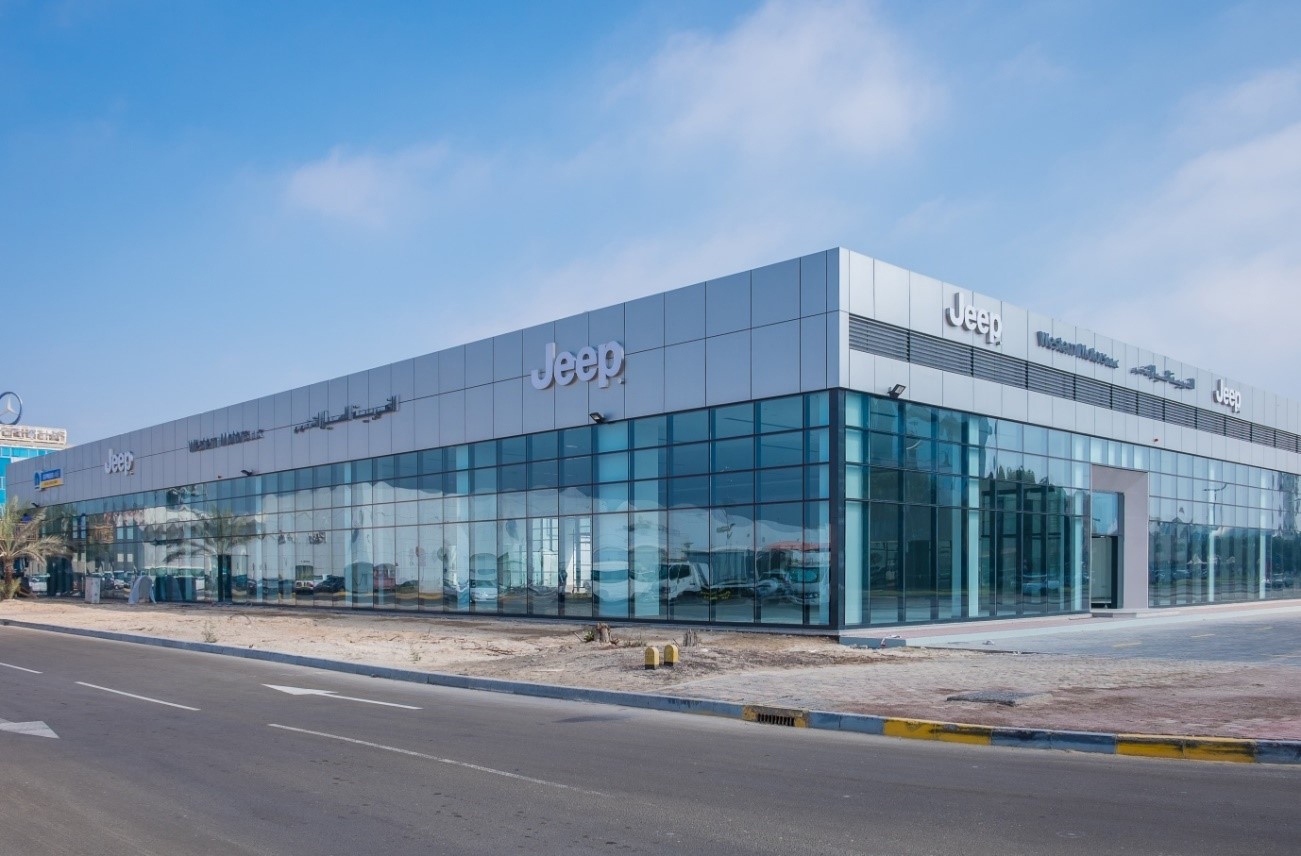 The most attractive part of the signage of an automobile showroom are the 3D vacuum moulded, illuminated Chrome coated car brand logos and letters. These logos are manufactured by using vacuum metalizing process.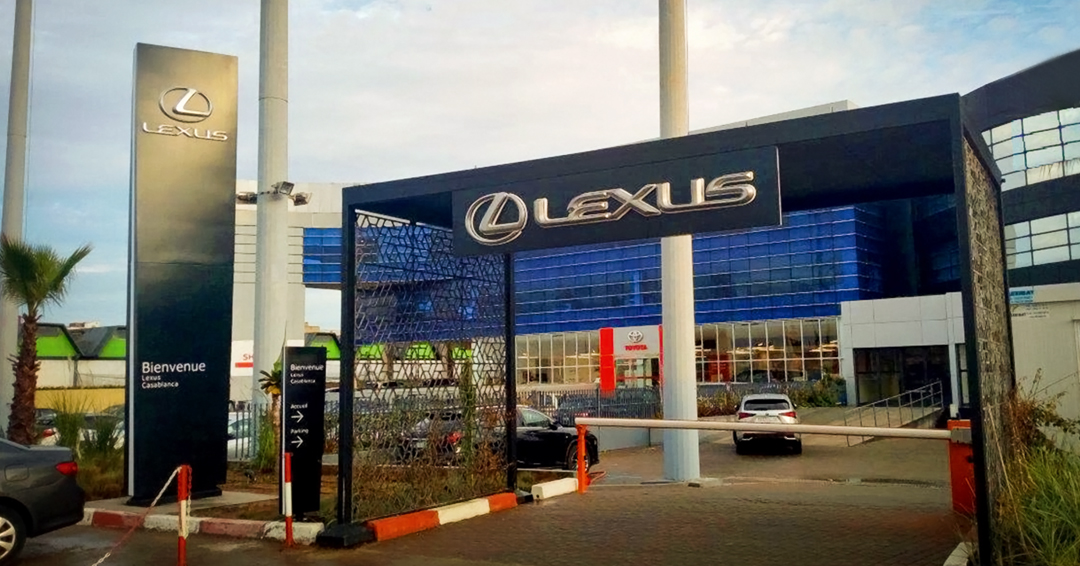 The following prestigious brands of automobile showrooms in Middle East & Africa are executed by Joseph Advertisers,
| | | |
| --- | --- | --- |
| Tesla | Chrysler | Ford |
| Toyota | Jeep | Chevrolet |
| Nissan | RAM | Mitsubishi |
| Honda | Mercedes Benz | Maserati |
| Lexus | Hummer | Renault |
| Mazda | Volvo | Dodge |
| Cadillac | Porsche | Tata Motors |
| Hyundai | Ferrari | Ashok Leyland |
We are approved vendors for the above automobile brands in the Middle East & African region.