Joseph Industries (JI) is a part of Joseph Group of Companies, was established in 1985 in Dubai, UAE to meet the high standards of metal finishing in form of powder coating as demanded by local and international contractors.
Joseph Industries is one of the leading coating companies based in Dubai and job coater for aluminum, mild steel, cast and galvanized materials adhering to specific International Standards like AAMA, Qualicoat, QualiSteelcoat, QualiDeco and British Standards.
Along with powder coating JI does PVDF coating, wet coating, wood finish sublimation, Marine coating, PVD coating and vacuum metalizing.
A tough, durable and anti corrosive finish is the highlight of our Powder coating / PVDF coating / Wet coating / wooden finish/ PVD coating facility. All types of metal products in any size and finish can be coated in any colour. JI provides coating in a variety of gold, silver, metallic as well as standard RAL colours.
The applications of these processes are mainly used for Signage, Fencing, Architectural items, Architectural substates, Gantries, Decorative elements, hand rails, shop fittings, external cladding and Metal structures.
The various coating process done by Joseph Industries are,
PVDF Coating is applied by automatic high voltage rotary atomizers (Bells) mounted on automatic reciprocators. This is an added facility to complement our powder coating and wet coating divisions. We use primers and paints manufactured by M/s. Valspar Corporation U.S.A., M/s. PPG Industries and M/s. Akzo Nobel.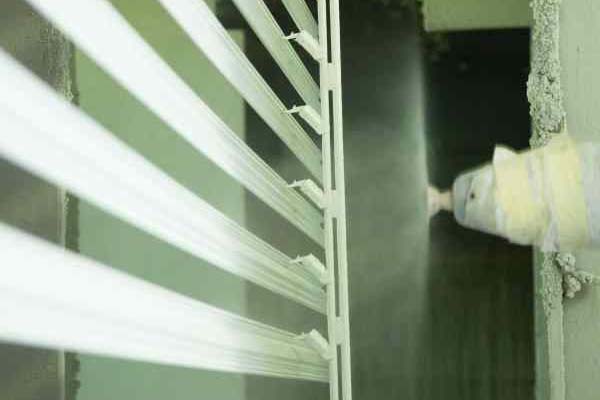 PVDF COATING
Powder Coating is applied by automatic high voltage electrostatic spray guns mounted on oscillators to give a continues and even coating to the product. JI has 11‐tank pre‐treatment system and a conventional gas fired tunnel oven wherein regular materials
POWDER COATING
POWDER COATING CONTROL UNIT
Wet Coating Joseph industries have a separate state of art modern facility for wet (liquid) coatings where we carry out liquid painting, application of lacquer and various stains on metals and wooden materials.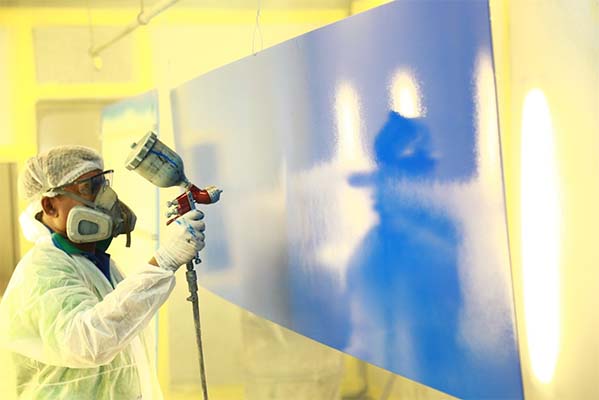 WET COATING
WET COATING FINISHED PRODUCTS
Wood Finish Sublimation The wood finish division where we carry out sublimation of wood finish film on powder coated aluminium profiles.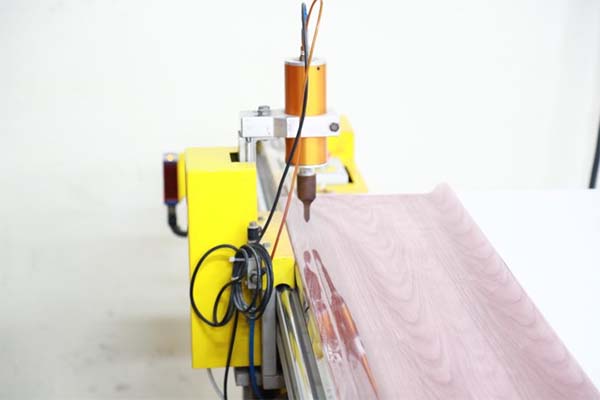 WOOD FINISH SUBLIMATION
WOOD FINISHED PRODUCT
PVD Coating Joseph Industries have A PVD coating division where a solid material is vaporized in a vacuum environment and deposited on a substrate to achieve the required colours.
This coating is done on Stainless steel and plastics / PMMA materials. This can also be applied with an anti-finger print.
PVD FURNITURE
POWDER COATING CONTROL UNIT
Vacuum Metalizing this process is done on material such as Plastic / PMMA / Polycarbonate surfaces in a controlled vacuum chamber. This is also referred as chrome coating on plastic.
Marine Coating is a process done on Carbon Steel and galvanized steel to meet the specification C5 H standards. This process is usually done on architectural structures, road side steel structures, Gantries etc.
Few pictures of some of the prestigious projects executed by Joseph Industries are as follows,
COCO COLA ARENA, DUBAI
DUBAI METRO
KING FAISAL SPECIALIST HOSPITAL, KSA
ITC GRAND HOTEL, MUMBAI
OPERA HOUSE, DUBAI
ANTILIA, MUMBAI
MARINA GATE, DUBAI
CASTLE HOUSE, LONDON
SKYVIEW TOWER, DUBAI