EXPO2020 is a World Expo to be hosted in Dubai, UAE. The World Expo is set to be largest and the most technologically advanced showcase to the world that will connect great minds and provide all the visitors a glimpse into the future. It is perceived to be a monumental summit to showcase new ideas and marvel at new innovations keeping in mind the main themes of Opportunity, Sustainability and Mobility.
Joseph Group – a 100% locally owned manufacturer is a proud strategic vendor that has delivered several legacy packages to the world expo and have undertaken and achieved a successful delivery of the Digital Façade, Cladding Scope, LED Displays & Signage works via all the best industry practises for world class and iconic ENOC Service Station of the Future (SSoF) unveiled onsite at a prominent location within the EXPO2020.
ENOC SSoF is the first LEED Platinum certified service station in the world. Joseph Group contributed to the vision of ENOC's futuristic Service Station of the Future to life at EXPO2020, who is the integrated energy partner at the Mega event.
The Digital Signages, LED display with 2000 square feet (comprising of over 12 million LED chips) of stunning display, the biggest digital display installation for any fuel station in the world.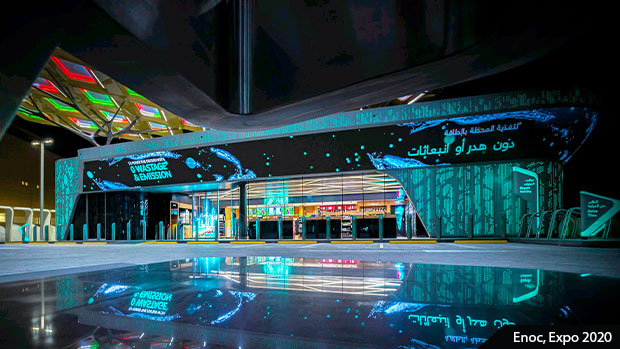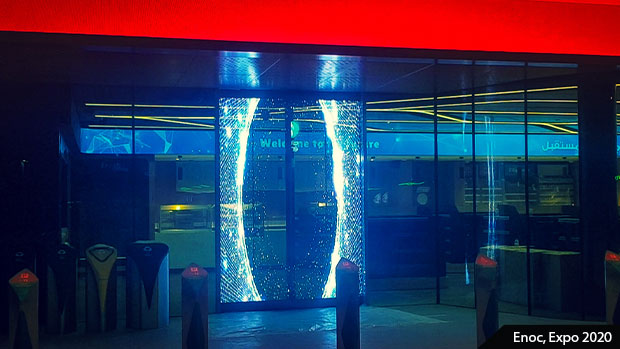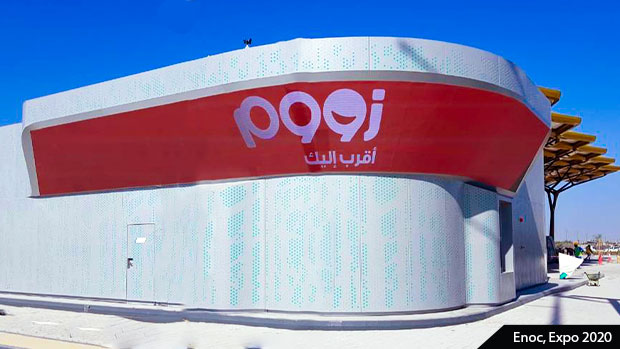 The inverted frustum shape façade display comprises of 2 sets of display installed in front and back of the C Store – Size: 38 x 2 meter and 21 x 2 meter. The first sliding door with transparent displays was designed for rugged use and it is sandwiched between glass and aluminium casing.
The aluminium architectural external cladding is the centre point of entire station. It is manufactured through a unique combination of powder coated aluminium panels with perforated holes. The cladding system with illumination provides a stunning pattern of Ghaf tree themed canopy made of carbon-fibre.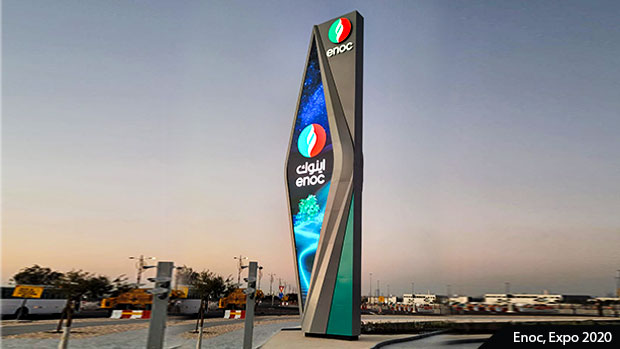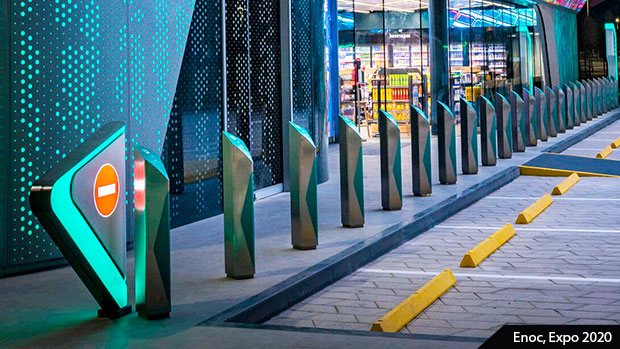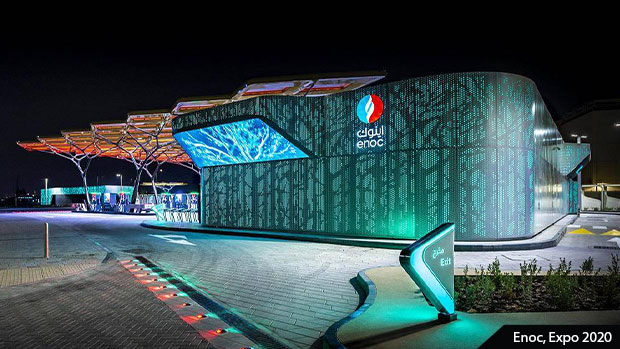 Totem of 15-meter height has diamond shaped digital screen with dual display. Both sides are cladded with aluminium having ENOC logo & 3D lit letters. The Totem is visible from almost all areas of the EXPO2020 district. Joseph group has also fabricated & installed illuminated standalone customized directional signage – Entry/Exit, Drive Thru, EV Car Parking, Thank You signs, matching to the theme of the overall station. The diamond shaped customised safety bollards made of high strength concrete is encased with SS316 to match the signage theme of the station.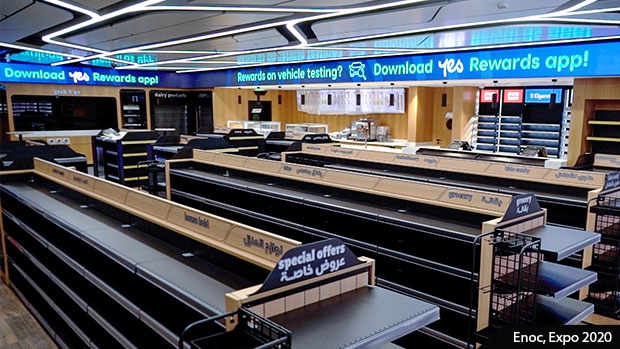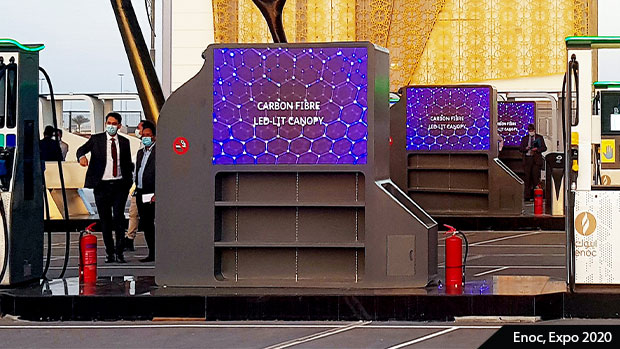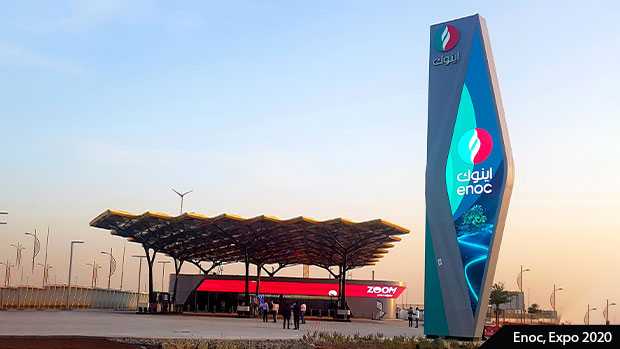 On the 3 dispenser islands, there is a unique digital advertisement screen element mounted on a custom-built ancillary unit, having high bright small pixel LED screen with GOB Technology. The dispensers are branded in 3M vapour resistant graphics, having ENOC logo matching to EXPO theme.
ENOC's envisioned concept, brought to life by Joseph Group, will pave the path for a new generation of futuristic forecourt stations. For more on the signage and branding partner, visit www.josephgroup-rvi.com or follow the Joseph Group socials.